Dental Implant Surgery
Live Oak Periodontics is specially trained to perform implant surgeries by placing dental implants anchored in the bone below the gum line. After the anchor has been surgically placed in the jawbone, excess bone and gum grow around the implant, holding it firmly in place. The biological process of implants healing within the jaw bone is called Osseointegration and it occurs between 3-4months after the implant is placed. A titanium connector (Abutment) is later attached to the fully healed implant in order to enable your General Dentist complete your treatment with a crown or denture restoration.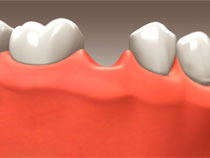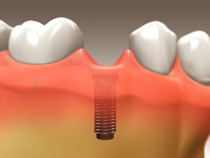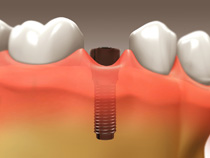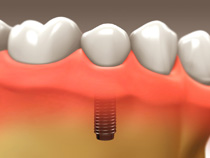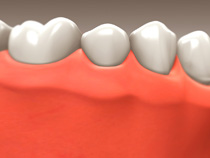 An artificial tooth can then be attached to the implant. The end result is a strong, secure tooth that is virtually indistinguishable from natural teeth.